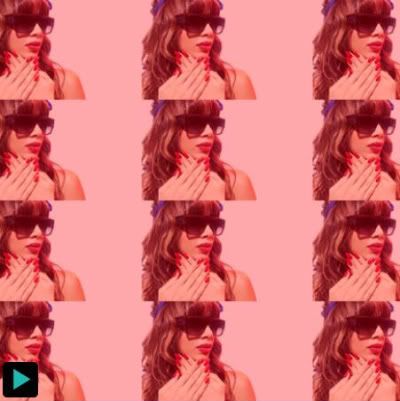 Kid Sister emerged with her Kiss Kiss Kiss mixtape last week, and my eardrums have not functioned the same ever since. Not only have we listeners probably burned about 1,000+ calories or more since downloading it, but none of us can seem to turn off "Gucci Rag Top" to save our lives and it's starting to become a [good] problem. To make matters worse, Scoop DeVille blessed the web with the full version of the banger not too long ago (which appropriately features Gucci Mane), also announcing that he'll be the one responsible for producing Kid Sis' entire next album and that "Gucci Rag" is the first single (yes, I know - bananas, right? I'm just as excited). No official word on when that'll be released just yet, but until then, try not to blow out your speakers (or your ears, for that matter) listening to this on repeat; you're gonna need them to blast what's sure to be a hell of an album.
WHERE'VE I HEARD THAT?!:
MC Luscious - "Boom I Got Your Boyfriend"
(Fast-forward to the 1:40 mark)